Editor Profiles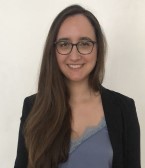 Lisa's scientific background is in developmental genetics and cell biology. She completed her Bachelor and Master's degrees in Molecular Biology at the Universities of Mainz and Potsdam, Germany, respectively, where she focused on plant biochemistry and genetics. She then relocated to the UK to pursue a PhD in Biological Sciences from the MRC Laboratory of Molecular Biology at the University of Cambridge. Her PhD explored Wnt signalling and developmental genetics in Drosophila and human (cancer) cell lines.
After continuing her PhD work in a short Post-Doc, Lisa joined the BMC Series as an Editor of BMC Ophthalmology, BMC Gastroenterology, and BMC Zoology in 2021. She has a keen interest in promoting open access policies as well as science communication.
Cognition, sensory biology, signaling and communication
Brock Fenton, Emeritus Professor of Biology, University of Western Ontario. After finishing a Ph.D., he held academic jobs at Carleton University, Canada, York University, Canada and the University of Western Ontario, Canada. Brock's research has focused mainly on bats across the spectrum from behaviour and ecology to echolocation and evolution, and conservation. Ongoing work on structure and function mainly relying on digital photography of bats in action. Brock joined the editorial board of BMC Zoology as Section Editor in 2016.
Follow
Annual Journal Metrics
Speed
83 days to first decision for reviewed manuscripts only
66 days to first decision for all manuscripts
282 days from submission to acceptance
22 days from acceptance to publication

Citation Impact
2.773 - 2-year Impact Factor
3.022 - 5-year Impact Factor
1.185 - Source Normalized Impact per Paper (SNIP)
1.011 - SCImago Journal Rank (SJR)

Usage
72,000 downloads
179 Altmetric mentions
Portable Peer Review
The editors of BMC Zoology support initiatives that expedite the peer review process and are happy to consider manuscripts that have been reviewed in Peerage of Science. Please indicate in your cover letter if this applies to your manuscript.